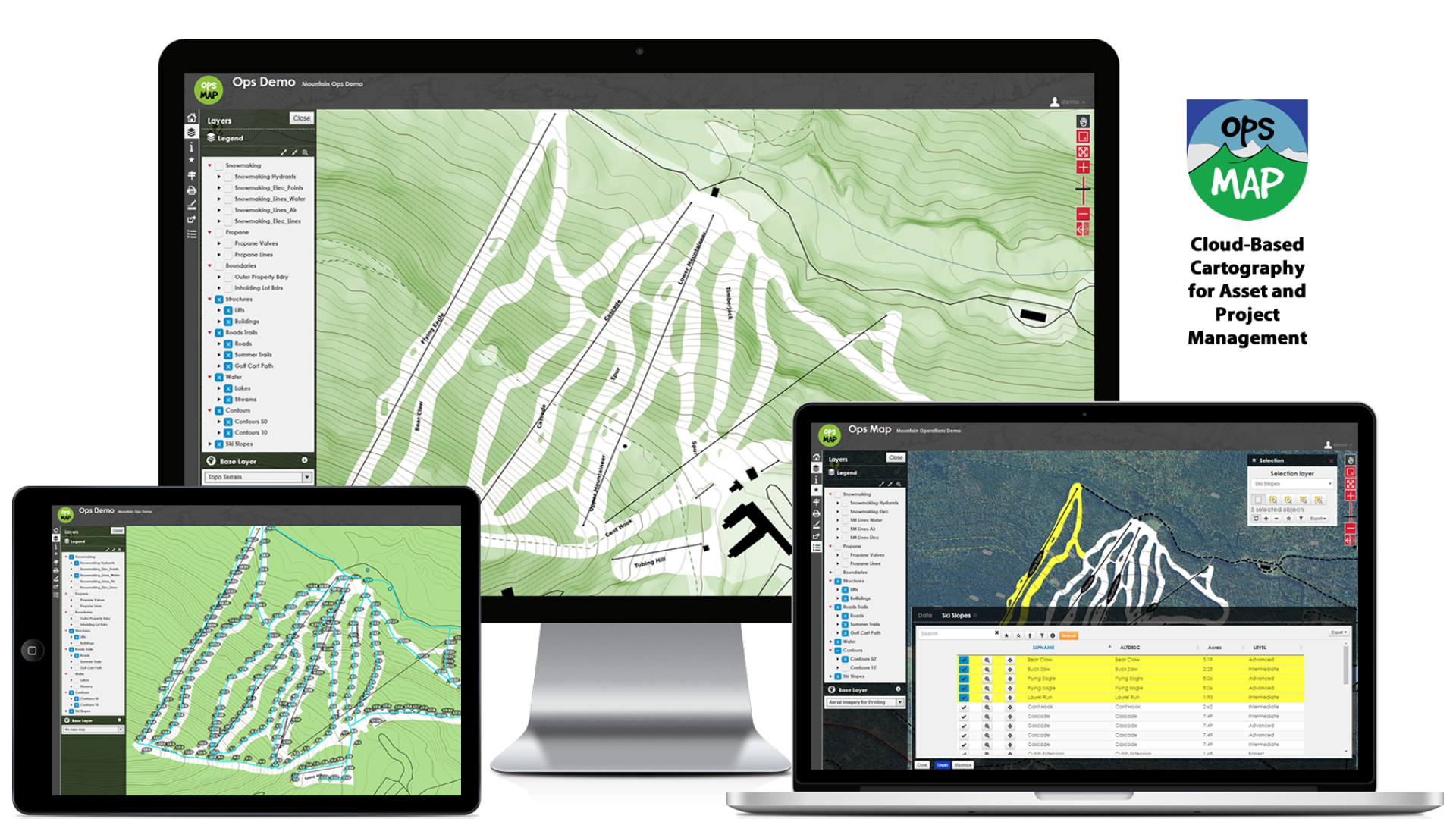 Our Cloud-Based Platform allows you to document where your key assets are located, and provide the mapping needed to manage infrastructure and projects.
Your Data
We work with your existing data resources to build a comprehensive database of your infrastructure, assets, and master plans.
On the Cloud
Our comprehensive and intuitive interface is available everywhere you are.
Right Map, Everytime
Quickly design and print the maps needed for any project, with your data + aerial, topographic, and custom baselayers.
Locating and Navigation
Quickly find features and adjust the extent of the map with Locating and Navigation Tools. Use the history tool to easily return to a previous extent.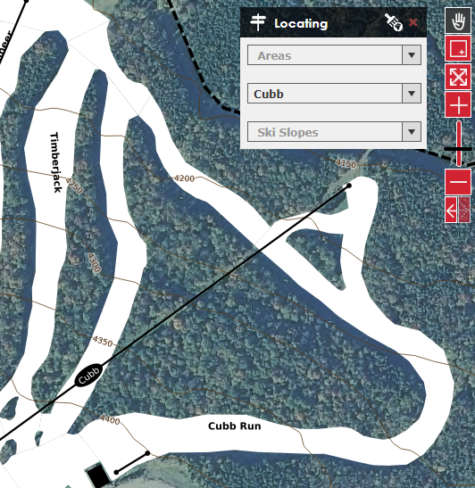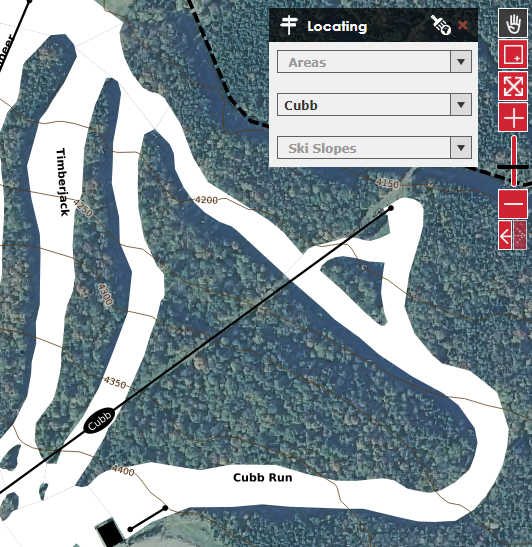 Layer Display and Control
Easily choose the map layers you need for any project. Select from  your custom layers + a variety of basemaps.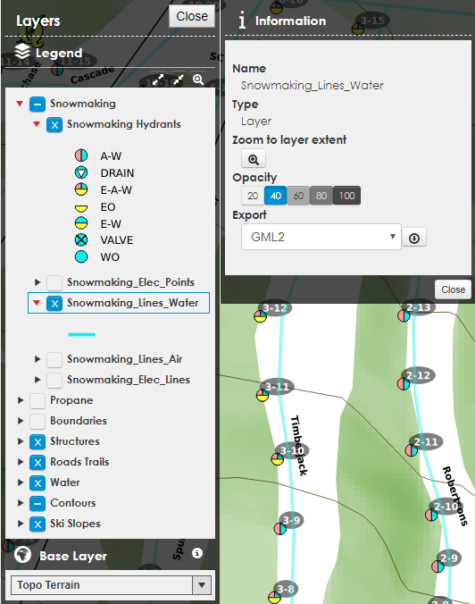 Helpful Symbols & Labels
Scale based labeling and intuitive symbols mean you get a clean, concise document with plenty of detail.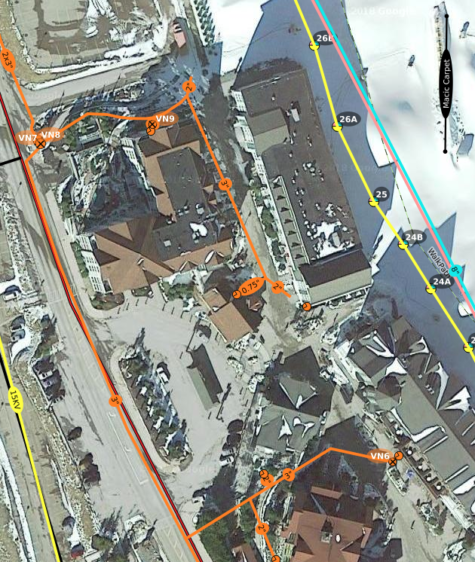 Filterable Data Tables
Using the Data Tables function, view detailed info about selected map layers, or your filtered selection.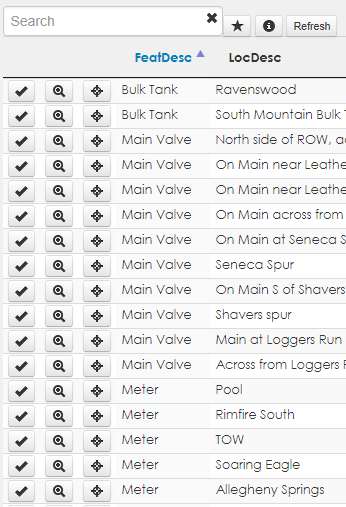 Feature Selection
Choose from useful tools to select features from the map, geographically filtering your data.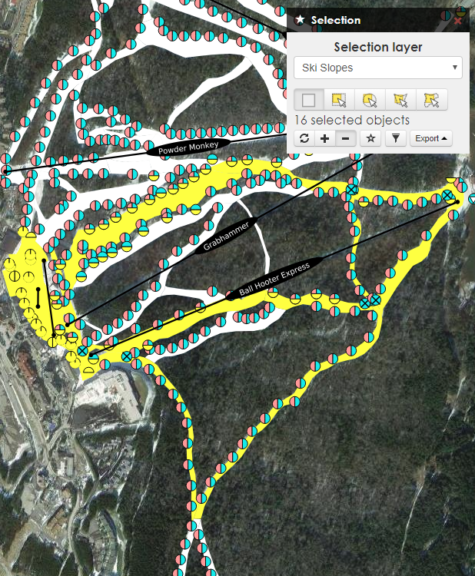 Professional Cartography
Print full-featured maps in a variety of custom templates setup for your printer and plotter.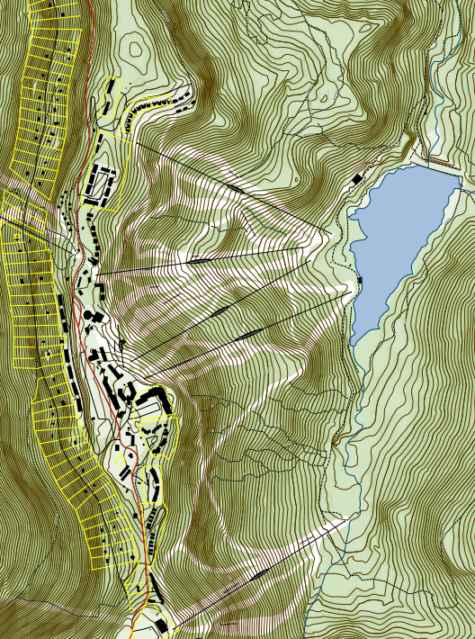 Save and Share
Save your layout easily with the permalink tool. It creates a bookmark to your map for the next time you need it.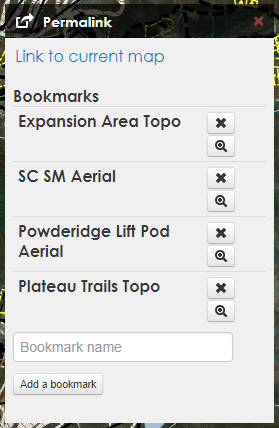 Sales and Support by a team with Industry Knowledge
User Guide Request a Demo Access the Demo Site